Used when working on radiators found in Caterpillar™ type equipment. During radiator rebuilds, often tanks have had rust and debris removed from the area where the seal is inserted. This repeated cleaning and rust removal could leave the seal bore enlarged and/or out of round. Since the radiator tank is made from steel it often continues to rust and can prematurely cause the radiator seals to fail due to uneven or lack of interference between the radiator neck and the main tank bore caused by this issue. Usually a clear sign that this problem exists is finding rust debris embedded into the seal where it comes into contact with the radiator main tank.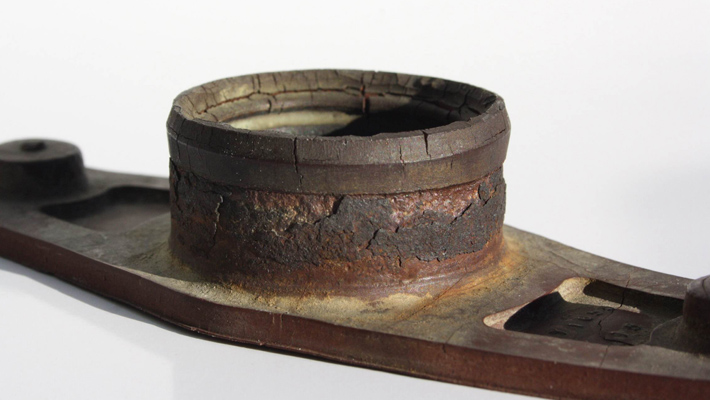 The two most common ways to repair a radiator tank in this condition is to replace it or install new liners into the radiator tank. Replacing the tank is often expensive and there may be time spent waiting for the new tank, also, since the new radiator tank will still be made from steel it is again vulnerable to rusting over time.
A more economical and permanent solution to replacing the tank is to rebuild it with the Big Dawg™ Liner System. Inspired by ongoing problems in the mining industry with premature seal leakage, Micon Industries developed this innovative solution in 2002. This liner system can be performed by your cooling system professional and often with a quick turn around so that your machine is back working as fast as possible.


FAST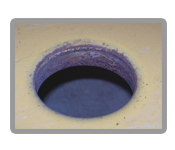 Using this approach to restoring the radiator seal bore is a fast and reliable remedy to an ongoing problem, providing a permanent solution. The Brass/Bronze liner has been formulated to never rust or corrode, providing a like new surface for the seals to seat against and maintaining the integrity of that seal bore indefinitely.

EASY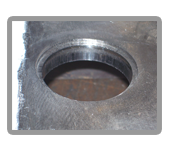 The Big Dawg™ Liner System is easy to use, it comes complete with an instructional video allowing you to be rebuilding tanks in no time. With a bit of practice average sized radiator tanks can often be restored with less than one hour of labor.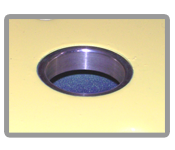 DEPENDABLE
Once you have the tank bores lined with our inserts you have a permanent solution, contact us for an equipped shop near you.